Omer Counting Journal
by Rabbi Shai Gluskin

---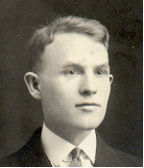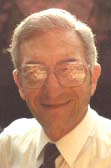 My grandfather, Chaim Gluskin,
my dad, Jack Gluskin,
and Me
Today is the 29th Day of the Omer (May 6-7, 2001) which is hesed in hod.
Love in the echo. Love in the beauty. The echo may be that which is not changeable in us. This echo is at times a source of frustration. It is, however, also part of what makes us unique. Change and growth are not so much about destroying troublesome echoes, but rather "playing" with them in new ways that bring joy and self-understanding. And when we are irritated by our old habits, hesed in hod teaches us to have compassion for ourselves and others.
On this day of hesed in hod it is time to witness the beauty and the grandeur of our core being, letting our divine spark reverberate in us and in the world.
Shai Gluskin
E-mail me.
---
Archive: 49 • 47 • 46 • 45 • 44 • 43 • 42 • 40 • 39 • 38 • 37 • 36 • 35 • 33 • 32 • 31 • 30 • 29
Omer Counting Journal FAQ
Home